England national team boss Gareth Southgate could still invite former skipper of the team Wayne Rooney to the team if they make the world event next year. The international retirement of Rooney left the English football community in shock. With him returning to regular action at Goodison Park and netting twice in two games, he was expected to make a return to the national team and not retire. Even if there was retirement in the horizon, none was expected before the 2018 World Cup in Russia.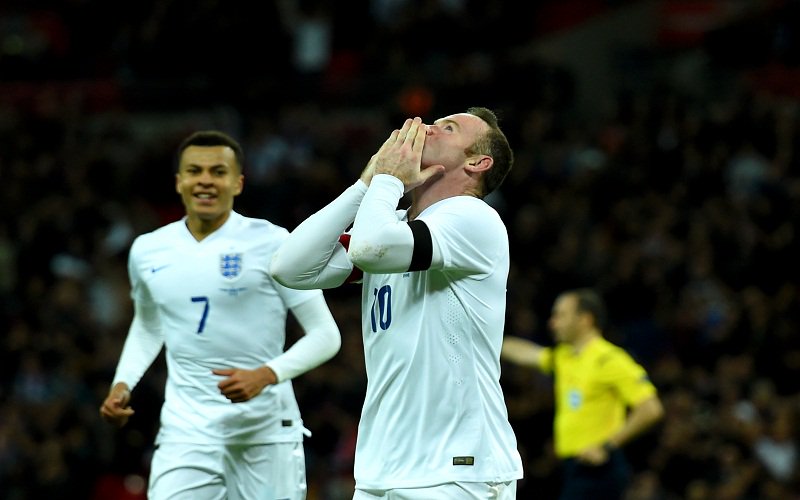 Rooney announced that he was retiring from the game on Wednesday after 13 years in a Three Lions shirt. He decided to focus on his club career, getting the needed breaks to spend with his family during the international window. Southgate had offered to name him once again in his squad against Malta and Slovakia but Rooney shot down the idea.
Southgate insists that "anything is possible" and that the door is not shut on anything. The coach is refusing to rule out the idea of coming out of retirement before the mundial next year where England are expected to perform better than in previous editions.
In the meantime, Spurs skipper Harry Kane remains the captain of England national team. While he is not yet officially announced, Kane would lead the team. Southgate asked that the rest of the squad help him compensate for Rooney's absence from the setup.
Southgate explained that it was difficult making certain decisions regarding Rooney in the national team.
"Ideally, I would liked to have managed Wayne at his peak and not had to make some of the decisions I have had to make. I've taken no pleasure from not selecting Wayne and would have preferred to have had a relationship with him where he was in the team all the time and playing at a world class level."